Meet OPTN Board of Directors
OPTN's mission is to raise funds and mold partnerships to promote awareness, provide education and fund the development of research for Batten Disease. The Batten Research Alliance (BRA) mission is to solicit, accept, and provide an unbiased peer review of research proposals for the purposes of funding worthy medical enterprises to work towards curing Batten Disease. In the future it will provide needed medical information and resources to physicians, nurses and other medical personnel. By bringing other nonprofits, individuals, organizations, and the Batten medical world together, we can share ideas and be a stronger voice in the world. To become a member of the BRA or for more information please visit www.battenresearch.org.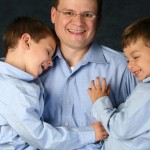 Chris Dainiak, MD President, Co-Founder
Chris is a graduate of Wesleyan University for his undergraduate degree and the University of Connecticut Medical School. He performed his internal medical residency at Yale University and Fellowship in Gastroenterology in the Norwalk/Yale program. He is currently employed with the Granite State Gastrointestinal Consultants of Derry, Bedford and Windham NH. Chris has also served on the National Board of the Batten Disease Research and Support Association (BDSRA) from 2010-2013. He is the father of Nicholas and William and is the co-founder of the OPTN Foundation and the Batten Research Alliance (BRA) working at bringing awareness of Batten Disease as well as to encourage and facilitate scientific cooperation and collaboration among other family foundations.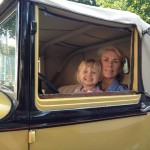 Amy B.Noyes, CFA Treasurer/Secretary
Amy has a long history in the management of taxable high net worth and sub-advisor accounts. She is a graduate of Castleton State College and Northeastern University with a MBA from the School of Business Administration. She currently works with Congress Asset Management Company (1998-Present). She is a proud supporter of the philanthropic efforts of this family foundation, and has been a part of it from the very beginning.
Dianne Kashiwabara, Board Member
I am currently a full-time mother to four. Mia, Ben, Moll and Sofie. In addition I am an active volunteer in my community serving presently on the OPTN board as well as the Bedford Parks and Recreation Commission, and as the past co-president for the Bedford PTA. On a statewide level have been the primary coordinator of seven New Hampshire chapters of the International MOMS Club. Prior to parenthood, I worked as a maternal/child social worker. I am privileged to be a part of the OPTN family and have seen firsthand the amazing work that Chris and Heather do each and every day towards eradicating this horrific disease. God willing I will be here when a cure is found and have no doubt that this Foundation will play a role in the discovery.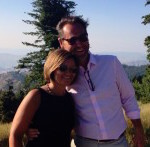 Jannette Mooney, PLLC, Attorney at Law, Board Member
I am a graduate of Western Washington University, 1996 and New England School of Law, 2001. Immediately upon graduation, I began practicing in New Hampshire, focusing on Estate Planning, Corporate Law, and Family Law. Before opening my current practice in 2002, I worked as an associate with Devin, Millimet & Branch in Manchester, NH in the corporate department with a primary focus on estate planning and tax issues. My current practice is focused on all forms of family law, estate planning and corporate law. I am admitted to the NH Bar and the U.S. District Court for the District of NH. I am a member of the Nashua and NH Bar Associations, NH Family Section and NH Tax Section of the Bar Association.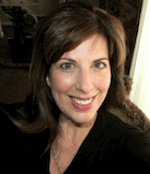 Melissa Kelly, Board Member
I joined the OPTN Board in 2012. I am grateful for the opportunity to foster the shared commitment to Nicholas through education, research and fundraising for the OPTN Foundation. I was born and raised in Boston where I was educated in parochial schools before attending the Massachusetts State University system in Salem where I earned my Bachelor's degree in Psychology. I continued my graduate education focusing on Family Studies at the University of Arizona. My professional experience with nonprofits began with employment at the Massachusetts Academy of Trial Lawyers Association in Boston. I worked with a great team coordinating and executing various seminars, conventions and section meetings as well as gala events, fundraisers and community outreach programs. In 2001 I accepted a position as the Executive Director of the South Palm Beach County Bar Association in Boca Raton, Florida. It was there that I was able to utilize my skill set to not only make certain the association ran more efficiently but also to focus on more service and community oriented projects. I reside in Bedford, NH with my husband Patrick and our two bright and beautiful children as well as our two loving and loyal canine children. Every day with my family is truly a gift I treasure! Since 2007 I have been employed by Bay Point Financial, LLC. I feel truly blessed to be living and working and raising my family in such a wonderful community. The ability to facilitate the goals set forth in the nonprofit's mission is a labor of love. This is evident when comprehending the many obstacles faced and successes achieved by the Dainiak Family. I am so appreciative for this opportunity and humbled to contribute to keep their promise. I look forward to meeting you at the next event!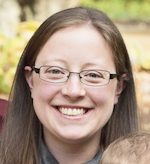 Catherin Weeks, Board Member
Catherin is a graduate of Clarkson Univeristy with a Bachelor's degree in Chemistry and a minor in Business Administration. After graduating, she was a procurement buyer for a national chemical distribution company. she is currently the stay at home mother of two; Lillian and Philip. upon moving to Bedford, Catherin joined the local MOMS Club and was president for two years. It was through the club she learned of OPTN and began volunteering at the 2014 Egg Hunt. She joined the OPTN Board in 2016. Catherin enjoys walking, reading, and board games with friends and family.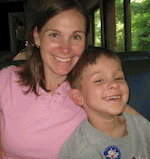 Heather Noyes Dainiak, CEO and Co-founder of OPTN
I am Nicholas's and William's mom. I consider myself a fulltime fundraiser for OPTN. I have a hand in every fundraiser. I am a registered dietitian. I have a Bachelor of Science in Nutrition from the University of New Hampshire, Durham. Completed my internship in NYC with Sodexho-Marriott. My first job was working for WIC and as a clinical dietitian for a hospital in Maine. My husband and I moved to Connecticut and I continued to work as a clinical dietitian in 3 different hospitals. My last and most favorite job was working as a Renal Dietitian in Milford Connecticut for 5 years. I enjoyed working in the field of dietetics and maybe in the future I will return. Currently it is more important to me to be home and caring for my family and run OPTN. I love to cook, ski (both downhill and cross country), exercise of any kind, paint, read fiction books, travel anywhere—I never like staying home, I love cats (but I also love Shane, our dog), I love tea and lastly my favorite food is chocolate. I am so proud of the many people who have crossed my path due to having my son Nicholas. My life is blessed with those who give their time and support to what we believe in. My passion to cure this disease remains strong. Thank you for supporting OPTN.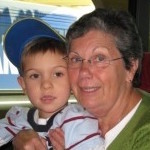 Dottie Noyes, Chief of Correspondence
I knew from the devastating shock when my grandson Nicholas was diagnosed with an "incurable" terminal disease that we needed to do something. Everyone has something to contribute to an effort such as the Our Promise to Nicholas Foundation. I knew I could help raise money to fund scientific research to find a cure for batten disease.
As the foundation has grown, so have my responsibilities. In addition to organizing and running fundraisers, I've taken on the duties of Chief Correspondent Secretary and maintaining the foundation's mailing lists. I also write and mail all of the foundation donation letters.
When I'm not volunteering for OPTN, I work at Russell's Garden Center in Wayland, MA. I'm proud to have spent more than 20 years with Russell's, managing a half-dozen greenhouses in the spring; caring for pumpkins, mums and other annuals in the fall; and decorating hundreds of holiday wreaths each winter. Russell's has supported OPTN whole-heartedly, and I am so proud to be a part of both great organizations. In my free time I like to cross country and downhill ski, sailing my sunfish, gardening, walking and hiking.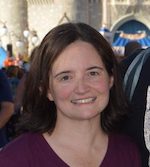 Kelly O'Donnel, Board Member
Kelly has lived in Bedford, NH, since 2004 with her husband, Tim and their two daughters. She is a graduate of the University of Massachusetts in Amherst where she received a B.S. and an M.S. in electrical engineering. She has been employed by BAE Systems in Nashua, NH, since 1996.
Kelly first connected with Heather and OPTN through the MOMS Club of Bedford. She has supported the foundation's many fundraising events for several years and has been continuously inspired by the Dainiak family's dedication to this cause. Kelly wanted to get even more involved and was honored to join the OPTN Foundation's Board in 2015. She truly believes that we will see a cure for Batten Disease in the near future, and the hard work of the OPTN Foundation will have played a crucial role in funding that research.
In addition to serving on the OPTN Board, Kelly is also an active member of the Bedford Parent Teacher Group and is a youth sports coach in Bedford.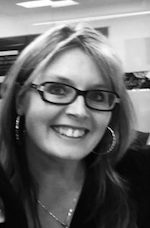 Kelly Khan, Board Member
I met Heather a few years ago at the 2016 OPTN Easter Egg hunt. I was truly touched by her strength in the wake of losing Nicholas to Batten's Disease and was inspired by her and Chris' commitment to find a cure. I joined the OPTN board in 2018 and I am honored to be part of such a wonderful organization. I was born and raised in Massachusetts before moving to NH in 2010 with my husband Kashif and our two beautiful children, Grace and Minha. I have worked for Eastern Bank for 22 years and I am currently the Assistant Vice President/Branch Manager of Eastern Bank in Bedford. I am a graduate of Salem State University. I enjoy traveling and spending time with my family.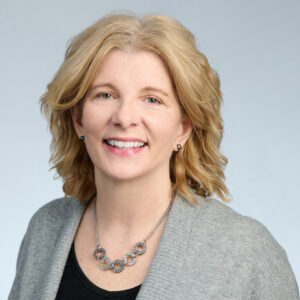 Linda Stensgaard
, Board Member
Linda grew up in Massachusetts and moved to Bedford in 2005, where she still resides with her husband, two teenagers and her Labrador retriever. She got to know Heather shortly after Nicholas was diagnosed and was involved as a volunteer in the early planning stages of the annual OPTN Easter Egg Fundraiser. She joined the Board of Directors in 2022.
She spent most of her career in corporate human resources and has recently started a career coaching business.
In her free time, Linda enjoys traveling with her family, reading, and going to the gym. She is passionate about libraries and all things books and currently sits on the Board of Directors for the Bedford, NH Friends of the Library Association. She also enjoys plants and gardening, but has yet to see much of a return on her investment!