John Tanner Memorial 5 K Run- Sunday October 19,2014
Thank you. Our event was a great success because of your support! Thank you to our sponsors: Superior Plumbing, Starz Salon,  Performance Health Center, Stop and Shop, Vibram, TUNA, Russell's Garden Center, Optical Place of Wayland MA, Cassa Health- Fitness and Wellness, Stop & Shop, Global Goods, Longfellow Sports Club of Natick MA, AllType Graphic Design, Middlesex Savings Bank of Wayland MA,Lianne Borax- Starlight Photography
Thank  you to our John Tanner Memorial 5 K Run Committee: Amy Noyes, Dotty Noyes, Iris Belmore, David Johnson, Jim Tanner, Suzy Shapiro, Susan Morrison, Shelley Tanner. Thank you to all the volunteers at the day of the race! We could not have done it with out you !!!! Here are a few pictures. More and better  photo's of the race at this web site by Photographer Lianne Borax www.starlightphotography.smugmug.com/Events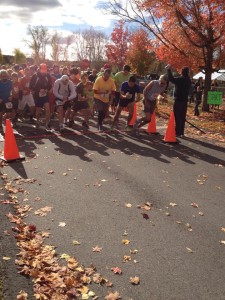 BATTEN RESEARCH ALLIANCE
www.battenresearchalliance.org
Our Promise to Nicholas has launched a sister organization called Batten Research Alliance.
www.battenresearch.org.
I will be keeping Our Promise To Nicholas Foundation Web site with updates on our fundraisers and family and it will remain my personal web site. My father in law Dr. Nick Dainiak, Our Promise To Nicholas Foundation scientific director will be the director of this web site. He will be in contact with the scientists and doctors specializing in INCL and LINCL. As he did at the 2013 scientific conference. This will be a site for the scientists to submit grants for funding and also for all doctors caring for our children. For more information about the site please contact my father in law.
at nickdainmd@aol.com
If your interested in sponsorship please contact me at
heatherdainiak@hotmail.com
Your logo will appear on the web site as a sponsor with the Our Promise To Nicholas foundation Logo
Here is more information about the web site and organization:
By Nicholas Dainiak, M.D. :
A new organization has been developed for the purpose of development of a web site that will have two functions: (1) submission and communications between scientists in the field of Batten Disease research and staff of the organization; and (2) education of health care professionals and families regarding the natural history, complications and management of children with Batten Disease with a particular emphasis on INCL/LINCL.
The tentative name of this organization is the "Batten Research Alliance" with the unique URL of "battenresearch.org". The tentative email address of this site is www.battenresearch@gmail.com. The name, URL and email address are simple and easy to remember.
A secure web site will be developed that is capable of announcing new and existing grants programs in INCL and LINCL research; instructions to applicants and guidelines for research applications; submission of research grants that meet requirements of the program; confidential review of research proposals by scientists in the relevant field; confidential transmission of critiques to principal investigators and announcement of results to the applicant and the applicant's organization; and other communications between applicants and the organization's staff. File formats will include word documents, pdf files and jpeg files. Applicants will have the option of both direct electronic submission and download/print out/completion of the application.
The educational program will provide just-in-time information on the diagnosis and clinical management of Batten Disease. It will include written information and video interviews with expert clinicians that will be updated annually. Topics will include general background information on Batten Disease (BD), genetic profiles of BD subtypes, diagnostic criteria for BD, information of centers specializing in the management of BD, current recommendations on multidisciplinary clinical treatment, experimental treatments and ongoing clinical trials, and resources such as glossary of terms, differential diagnosis flashcards and helpful hints, including medical coverage of complementary services (ie, rehabilitation, speech therapy, physical therapy, educational aids, etc.) and equipment (ie, special postional equipment, hospital beds, wheelchairs, lifts, chest PT, etc.).
The time frame is have the research portion of the site on line by mid June, 2014 in order to meet deadlines for grant submission and assessment for funding to begin in February, 2015. The educational portion of the site should be on line by February, 2015.