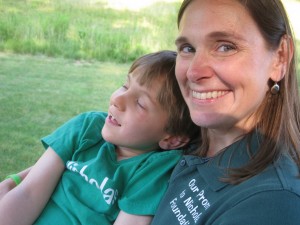 Photos from Our Promise To Nicholas 2nd Annual Golf Outing, Friday June 18, 2010 Stonebridge Country Club. We raised $17,000. It was a great event!
Thank you to Stonebridge Country Club.  They went out of their way to ensure a successful day for us.  We are proud to have them as a sponsor and will see them again next year for the tournament.
Thank you to Elliot Hospital for their continued elite level support of our foundation.
Thank you to Boston Scientific for another wonderful dinner sponsorship.
Thank you to Marcia and Jeff Hanaway, who made this years event possible and who's kindness is deeply appreciated.
Thank you to our organizing committe including the Hanaway's, Bill Obreiter, and Jannette Mooney.
Thank you to our volunteers, including Joanne and Mary Ann, who skipped work to be with us.
Thank you to all our sponsors and supporters pictured below: