As a young child Nicholas Dainiak of Bedford, NH had exuberance and energy, curiosity and humor, he was loved and gave that love to others. However, at age 5 he was diagnosed with a rare and fatal neurodegenerative disease that affects the brain and central nervous system, called Batten Disease. With an inconceivable diagnosis and family desperate for action, in 2009, the Our Promise to Nicholas Foundation (OPTN) was created by his parents, Chris and Heather Dainiak. OPTN's mission is to raise funds and mold partnerships to promote awareness, provide education and fund the development of research to fight Batten Disease. Sorrowfully, Nicholas, age 11 lost his battle with Batten on his birthday, May 9th 2014. Nicholas showed all who touched him how to live. He could not see, but he gave others a truly beautiful picture of what a meaningful life could be. His body was still, but he raised a community to a grand movement. He could not speak, but his voice soared with a message of hope and healing. His spirit about life and love gave his family and friends the determination and enthusiasm to combat such a debilitating disease. By creating OPTN, the Dainiak's found meaning in their child's suffering.
"We have been taught so much by our son Nicholas, he showed us what was important in life and how to live as full a life as possible." -Chris Dainiak
In turn, Chris and Heather embody humility and compassion for others and have shown a remarkable ability to see beyond their family's issues. They radiate positive energy and the imprint of their lives has impacted a community in ways that cannot be described. Their passion and extraordinary accomplishments for raising awareness and research money for OPTN has only increased through recent years, and is now stronger than ever. Hundreds of volunteers have organized events including, fundraisers, walkathons, golf tournaments, parties, and activities to meet the challenge and touched the lives of thousands. Additionally, an annual international conference brings scientists and other medical personnel together from around the world, organized and financially supported by the OPTN in collaboration with other Batten's Disease Non-profits. The 'Promise' is being realized, but there is more to be done. In Nicholas' short 11 years he has given us longevity of hope that one day there will be a cure for Batten Disease. His life changed the lives of many and the Our Promise to Nicholas Foundation will passionately continue to strive in their mission of promoting awareness, funding education and research to one day find a cure for Batten Disease.
"Nicholas' life was a gift, and we are glad that gift was given to us. We have the opportunity to do something special" -Chris Dainiak
In keeping their Promise to Nicholas, OPTN will be there for others, battling Batten, with Nicholas' spirit teaching the community about love and grace, inspiring the fortitude of optimism and courage; this is a life remembered.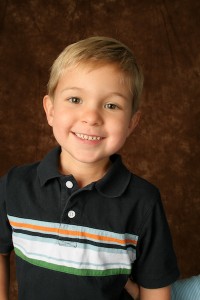 Note from Heather- December 2015
We miss Nicholas every day. We made a promise. We have the passion. We know our purpose. To help individual families and children, bring Batten family foundations together, and support the best research so that in the future no child will suffer from this disease. With your help we will fight Batten Disease. Thank you for your support.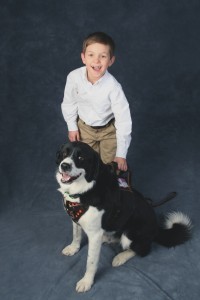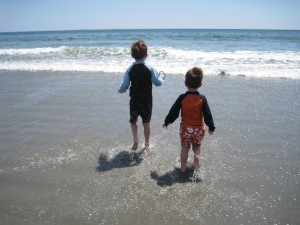 As I reflect back on the year for OPTN 2015, I miss Nicolas every day and every second. He is my passion and drive to continue. This year I have met many of you who have been our OPTN supporters, donors and sponsors. I have met folks that have shared their life experiences of giving, volunteering and being present to help the world around us. This has spun my world in a positive direction and I am inspired to do my part.
OPTN supporters have blossomed into my mentors. I have been surrounded with open arms and the biggest hearts of all. I want my family and I to continue to be a part of this gift. OPTN Foundation has found a Purpose- to help cure Batten Disease. My promise to Nicholas has not changed. Thank you for believing in us so that we can make a difference. Bless you and your families.