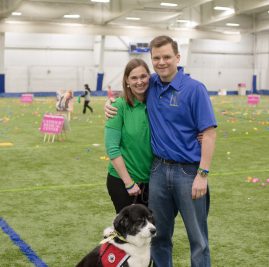 Thank you to our sponsors, donors and volunteers. You make this happen for Our Promise to Nicholas!
$41,000 Raised for Batten Disease, Researchers Gather in Bethesda Maryland.
Easter was in full swing as the Our Promise to Nicholas Foundation's (OPTN) 8th Annual Easter Egg Hunt drew in more than 1,500 guests who enjoyed the fun festivities at the NH Sportsplex in Bedford. The dome was alive with smiling faces, eggs blanketing the fields and kids scurrying about for those coveted treats. The authentic compassion, dedicated volunteers and the deep commitment demonstrated by the OPTN Board Members combined for another exciting year.
The OPTN Foundation is proud to have the dedication of the community
in support of finding a cure for Batten Disease. A rare and currently fatal neurodegenerative disease, Batten afflicts hundreds of children in the United States.   Seven years ago, the Egg Hunt was developed to create joy and celebrate Nicholas Dainiak's life providing hope to those that loved him. It has been close to two years since Nicholas passed away, but his spirit filled every corner of the room. It was with this love that OPTN raised $41,000; the most extravagant OPTN event to date!
The money that was raised was immediately put to good use.
OPTN hosted its 3rd bi-annual scientific conference on March 29th, in Bethesda Maryland. Over 30 doctors, researchers and scientists came from all over the world to share and collaborate on their latest work in the fight to cure Batten Disease.  Small diseases, like Batten do not have the backing from larger organizations to fund research, let alone support a face to face collaborative session. OPTN is proud to champion such efforts.  New proposals for research will be submitted to the Batten Research Alliance (OPTN's sister organization) through the fall of 2016. This year, OPTN continues to support the research selected from 2014, including a biorepository and natural history database through the University of Rochester and Harvard University, advancing the heath community in finding a cure for this awful disease.
Stuffing 10,000 eggs brings people together in the most positive state of mind.
The gift of this event was about showing our children and others how a lighthearted event can make a meaningful difference. Knowing that Nicholas, in his own way, brought so many families, volunteers and community members together embodies the spirit of Easter, and the love of a family working tirelessly for the hope of one day finding a cure for such a debilitating disease.
Batten Disease Scientific Workshop, Bethesda Maryland March 29-31, 2016.
Thank you to our OPTN donors and Batten family foundations:  Blake's Purpose Foundation, Mary Payton Miracle Foundation, Drew's Hope, Garrett the Grand  Foundation, Noah's Hope, Hope for Bridget, Fight for Nicolas, Taylor's Tale, Charlotte and Gwenyth Gray Foundation, Ethan's Reason, BDSRA  and Dr. David Pearce- Stanford Lab.  Together we are strong and you made this workshop happen.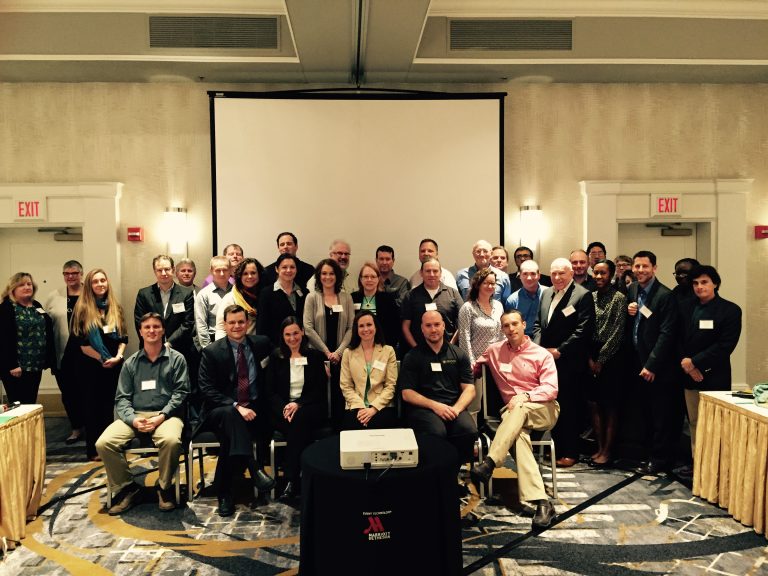 ** All photos  from Easter Egg Hunt below are by Joanne Smith, Headshots Photography  Saturday March 26, 2016