Happy Halloween
Our Promise To Nicholas foundation had our 4th annual Bedford Outdoor Movie Night Fundraiser on Saturday October 20, 2012 at the Reilly Field Complex in Bedford NH. Thank you to our sponsors this year Carrabba's Italian Grill,  Community Events, Chris Malloy and Regal Cinema of Hooksett NH. Thank you to DJ McHoopsta (Heath Hoopster) of,   This year's movies were Great Pumpkin Charlie Brown and Raiders of the Lost Ark.  Pumpkin Decorating, Face Painting, Huge Bake Sale, Outragious  Awesome Raffle Baskets, Popcorn, Candy, Children Games, Spin Art, Cotton Candy, Bouncy Houses and a Children's Parade. The event was a big success  with approximatly 250 people and we raised nearly $3000.00.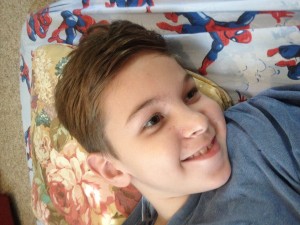 Thank you to the many volunteers on the day of our event. Thank you to Dotty and Bob Noyes, Amy Noyes, Carl Leguia, Dan and Amy Noyes, Leslie Catania, Marc McVicker, Melissa Kelly, Kelly O'Donnell, Marie Obrieter, Iris Belmore, Mary Trahan, Keith Trombley  , Katie LeQue, Katie Blazak, Jen Dickson, Susan and Rachel Williams, Amy and Allie Paquette, Teresa Stauber- simply Delish, Mark Morrison, Theresa Hebert, Diane Marcoux,  Gina Affonso,  James Gallagher,  St. Anselm College Nursing Department and St. Anselm College Students: Elizabeth Antaya, Bridget Ackerly, Sarah Buckley, Jess Wyrsch, Audrey Quigley, Vanessa Mendez, Kelly McIntyre, Alex Risko, Leah Grondin, John Sullivan, Matt Zacchilli, Ani Derderian, Elsie Homan, Katie Ridge, Brittany Taylor, Kelly Niland, Kristina DMichele, Isabella Villani, Andrew Tallarita, Danielle Messuri, Kelsey Lee, Maggie Carr, Haley Albert, Jackie Finnegan, Leanne D'Etremont, Brittany Beaumier, Heather Geisti, Olivia Hamalainen, Sharon McCarthy, Bonnie and Morgan Barnsley. Thank you to Bedford Park and Rec Department for allowing us to borrow town owne tables for free. Thank you Carrabba's for sponsoring our event and serving soup and salad. Thank you to the Mom's Club of bedford and Yahoo Group of Bedford for donating baked goods for our bake sale table. Thank you for the Bedford community for coming and supporting our event.
Thank you Russll's Garden Center in Wayland Ma who also held a fundraiser as part of their Annual Fall Festival for Our Promise To Nicholas foundation on Saturday  October 13. They raised $1000.00 for OPTN. Thank you Iris Belmore and her sister Liz for putting this raffle together for Nicholas and our foundation.  These pictures are Nicholas's younger brother William (age 5) and Nicholas cousin Isabella (age 3). Nicholas was not well enough to travel to MA for this fundraiser so he was home with his dad.