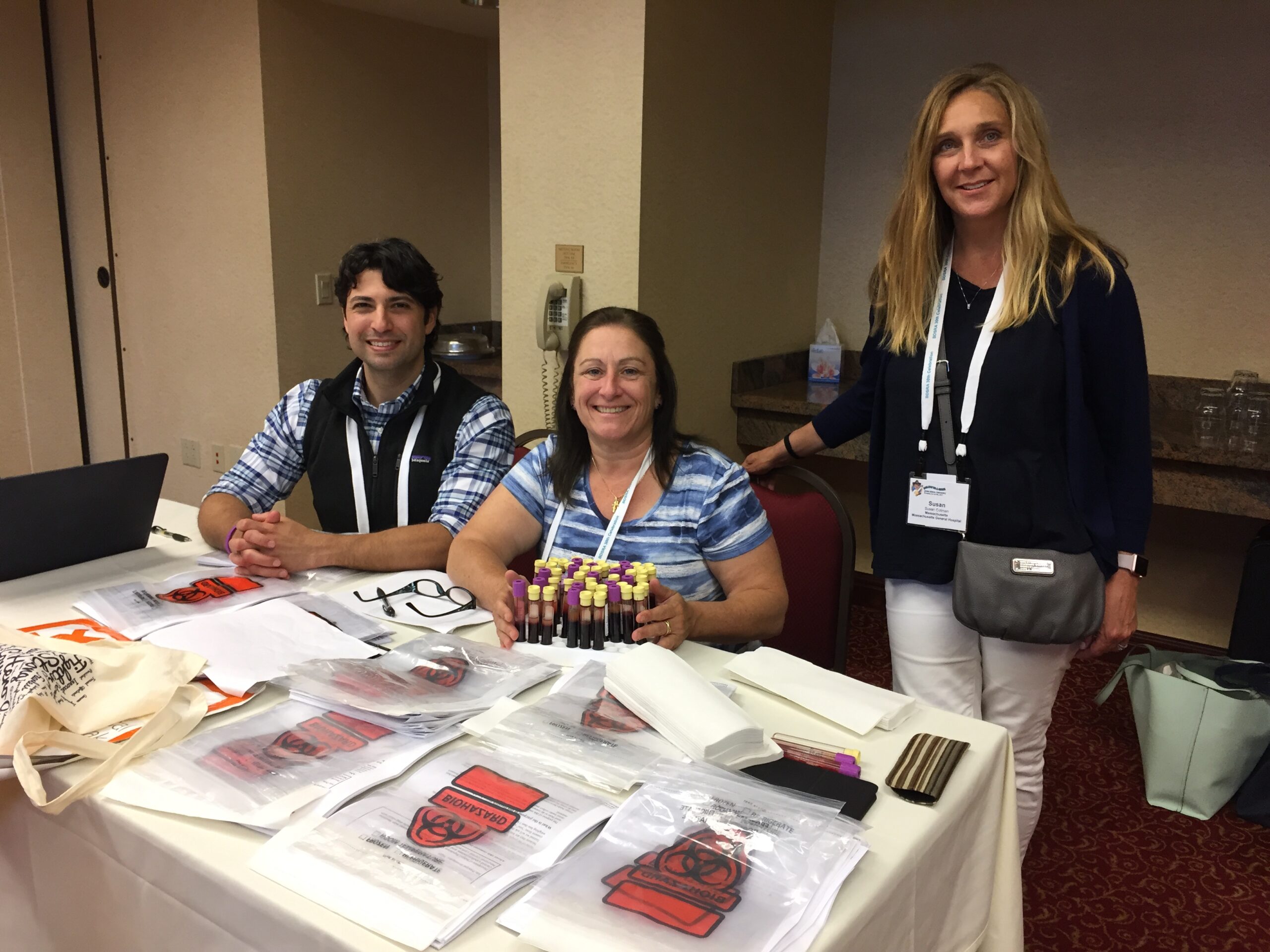 Here are a few photo's I wanted to highlight and let you know I had the opportunity to talk with a few of my Batten Disease scientists celebrities!  Here in blue is  Dr. Jonathan Mink and his crew from the University of Rochester, NY. They met with many families at the 2017 BDSRA Family support conference (July 6-9 in Pittsburg). Some of the information they obtained was added to the natural history biorepositry database.  Dr. Mink took the time to talk with me about the types of data they are gathering in NY. The third photo is Dr. Susan Cotman at the BDSRA conference with her crew from Massachusetts General Hospital.  She also took the time to talk with me about her lab in Boston. She was collecting data but her data is in the form of blood samples from children with Batten Disease and also the parents.  It is so important to obtain these blood samples to help further research for this rare disease! We are thankful to have the support of both of these scientists/researcher/doctors working hard to help in the cure of Batten Disease! When other researcher are looking for specific data they will be able to come to this database for information! Thank you to our donors and supporters for Our Promise to Nicholas Foundation- because of your support we are proud to be able to contribute toward  a 3rd year of funding of this vital natural history and bio-repository database at $100K.  We are all making a difference one step at a time.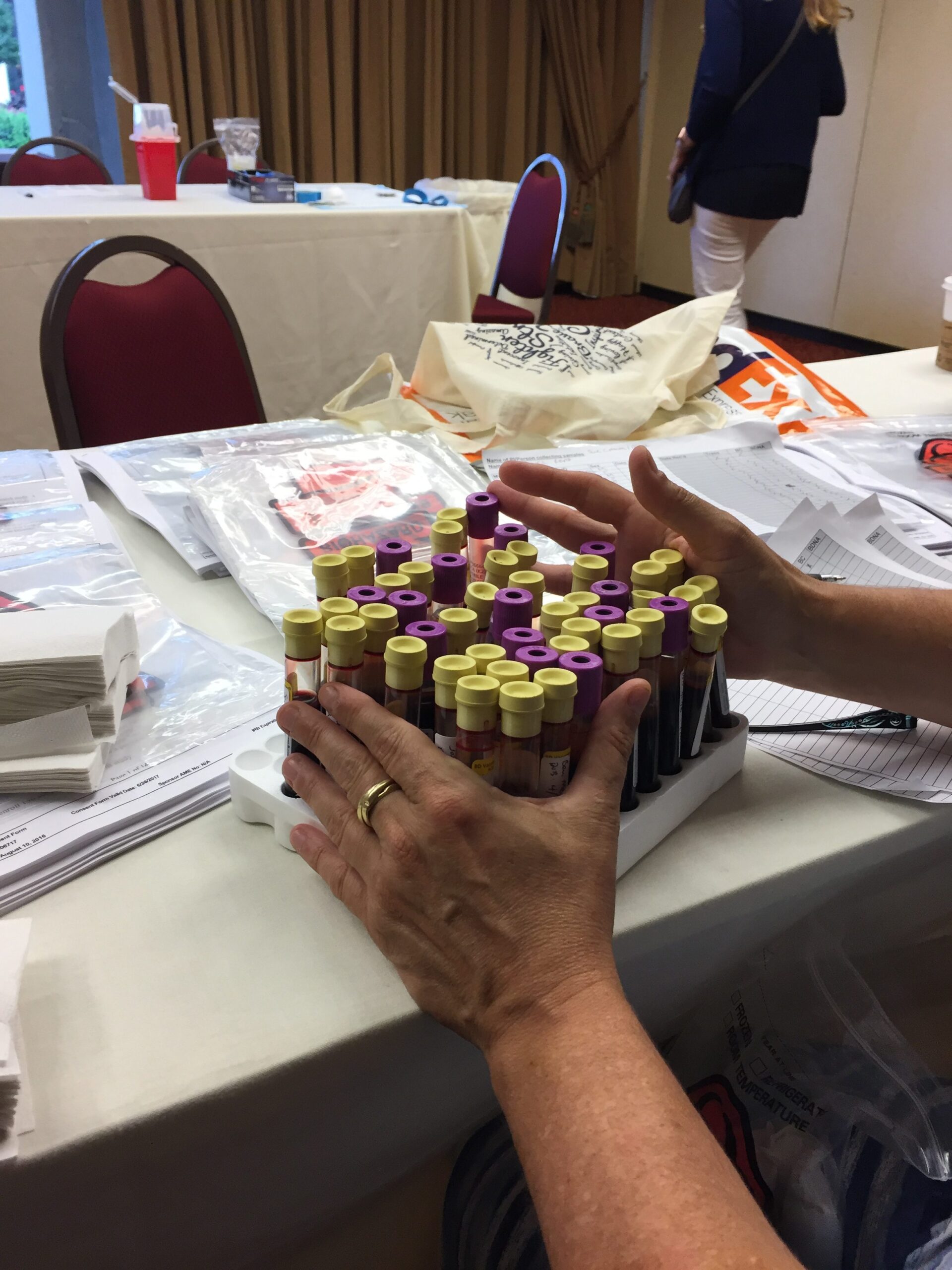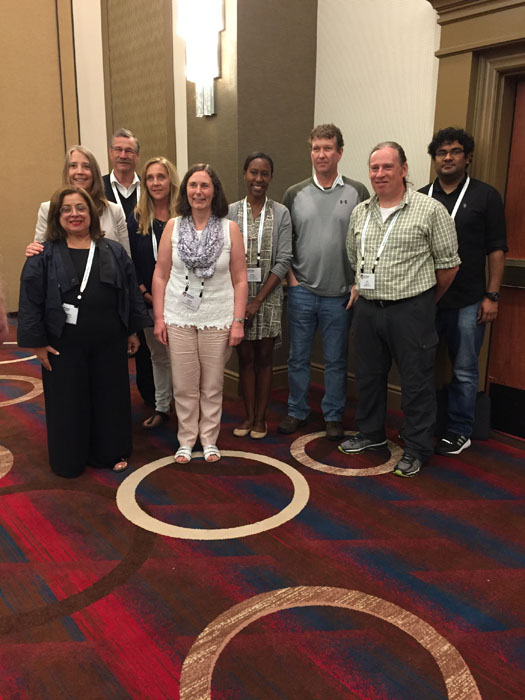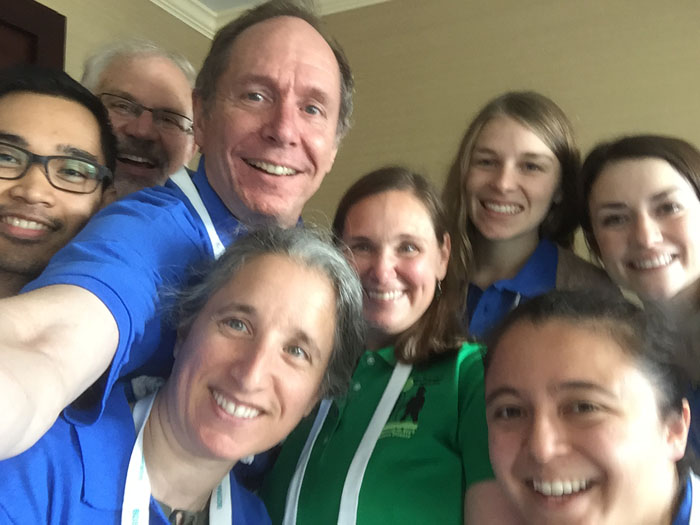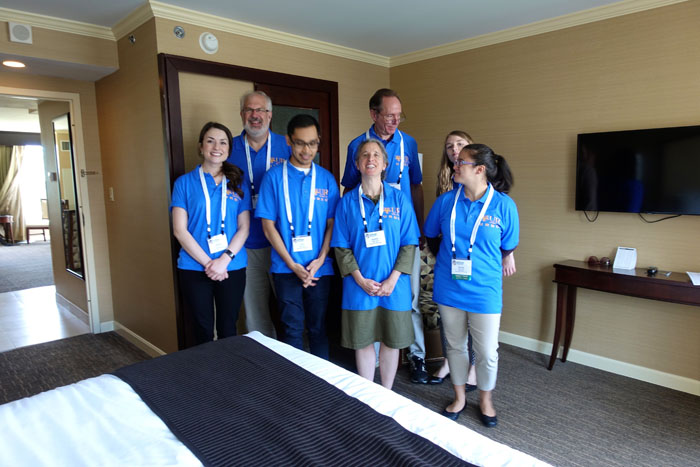 It was great to be at the BDSRA Family support conference and among this group of scientists/researchers- working hard to help in the cure of all types of Batten Disease! I was quite busy in the affected child care room and was not able to talk with all of them as I would have hoped.
On  November 29 and November 30, 2017 – Our Promise to Nicholas along with family foundations like ours will be hosting the 4th Annual Translational Priorities for Batten Disease Conference in Bethesda, Maryland. The focus of this conference will be the discussion of New born screening for all types of Batten Disease.  Currently we are working closely with  Dr. Jill Weimer and Dr. David Pearce from Sanford Research Sioux Falls, South Dakota to put this conference together! Stay tuned for updates!
Please check back with my blog- OPTN has a very busy fall season and lots going on! 
 Again thank you for your support toward our charity and our event! We are making a difference because of you!