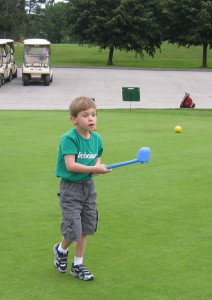 We are looking for volunteers for this event. Please contact me at heatherdainiak@hotmail.com if your interested. Thank you!
Bedford Martial Arts Acadamy
​4th Annual Summer Bash
To Benefit Our Promise To Nicholas Foundation
DATE: Thursday June 19, 2014
Place: Bedford Martial Arts Academy 334 Route 101 West, Bedford, NH 03110
Time: 4pm- 6pm
Contact: Judy Volk and John Stewart
This local community event is fun for families of all ages. The following has been planned for the event: Magic Show, Dunk Tank, Bounce Houses, Face Painting, Board Breaking, Star Throwing, ATF , Manchester SWAT, Bedford Fire Department, Bedford Police, Bedford Martial Art Academy Demonstration Team Performance, Music and DJ by MCHoopsta, HOT HITS 94.1 Rolling Radio; Food by Good Thymes BBQ, prizes, giveaways, and other fun activities.
John Tanner 5k Memorial Run
Date: October 2014- DATE TO BE ANNOUNCE SOON!
Time: 10 AM
Place: Wayland MA
More Details to come
Not So Scary Halloween Party 2014- Cancelled
Hippo De Mayo Taco Challenge
Per Hippo De Mayo Taco Challenge:
"Congratulations to the Hanover Street Chophouse's El Chopo Taco. This year's judge's favorite. That's a $1,000 to Our Promise to Nicholas Foundation. Currier Art Museum's Pulled Pork Taco was the runner up.
Great job by all restaurants for creating a fantastic night full of wonderful taco creations!"
Hanover Street Chophouse– Choose OPTN as their chairity choice this year.
EL CHOPO TACO
Soft corn tortilla filled with spicy dry-rubbed USDA sirloin, tomatillo-serrano chile salsa and topped with queso fresco.
Thank you. Pictures coming soon!
6th Annual Easter Egg Hunt:
Saturday April 12, 2014
Bedford Journal Newspaper Article of this event:
Thank you to this year corperate sponsors:  NH Sportsplex and Executive Health & Sports Center, Ellitt Hospital and Ira Lexus of Manchester. Thank you to Suzanne Bergeron and the  MOMS Club® of Bedford, thank you to the many volunteers and volunteers from St. Anselm Collge. Thank you to the event and table sponsors at our event.
The Easter Egg Hunt, which was held on April 12th, at the NH Sportsplex, in Bedford, NH.  The event continues to grow and was enjoyed by ov fundraiser.  1,200 people this year, making it one of the largest in New Hampshire!
Over 6,500 eggs were spread across the field, and the children delighted in hunting for their special treats.  The eggs were filled with candy or stickers, and a few special ones held unexpected prizes. In addition, families participated in a variety of activities including face painting, games, bounce houses, and live entertainment, and they tried their luck at the raffle and silent auction tables.  Guests also had the opportunity to visit with many local business representatives at information booths throughout the venue.
This amazing event raised $20,000 for the Our Promise to Nicholas Foundation—an increase of 33% over last year's event. Our success would not have been possible without the continued support from our community and your generosity.
McKelvie Intermediate School–  "Nicholas Drive"
Hoops for Hope, Zumbathon and Loop Band bracelts: McKelvie Intermediate School Raised over $8,000.00 for OPTN this winter/sring 2014. Thank you to Ginny Toland, Amy Ogden and Mike Fournier. Thank you to the teachers, staff, 5th and 6th grade classs and CAT team.  for hosting these fundraisers for OPTN.
Other fundraisers: how you can help:
OPTN clothes: go to www.optnstore4nicholas.com If you want anything email me directly at heatherdainiak@hotmail.com
Coin Boxes: We have OPTN coin boxes that can be displayed any where to collect money.  If you want one please contact me.
We will except donations as money or items we can use in our raffles and silent auctions  (such as gift cards or raffle basket items)
Fundraisers: If  you would like to host a fundraiser for us please contact me at heatherdainiak@hotmail.com
VOLUNTEER: We always need volunteers at our events. Please contac me if your interested. heatherdainiak@hotmail.com
Thank you  again for your support for Nicholas and OPTN.  God Bless!
Heather Dainiak (Nicholas's mom)