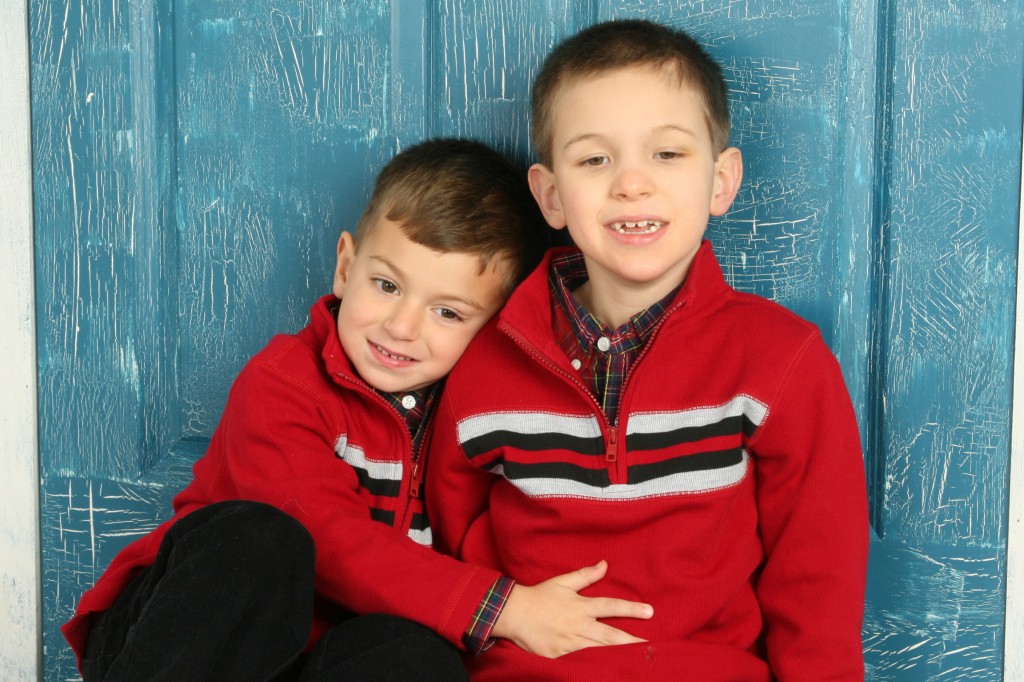 December 2010
Dear Friends and Family,
Happy Holidays! I take time to reflect on Our Promise to Nicholas (OPTN) Foundation, our family and Nicholas.  We started January taking a two week trip to Xenia Ohio for Nicholas service dog Shane. Make a wish granted Nicholas with his wish for a dog and it finally came true.  Nicholas's new pal has been a good company and companion.
In March Nicholas was screened for the Cornell Weill University gene therapy trial. Nicholas passed the screening process with flying colors. Now it was time to wait again until the actually study opened.
In the mean time OPTN foundation has been extremely busy this past year. Chris helped bring together other Batten foundations into the Batten Family Coalition (BCF) with 7 other nonprofit foundations like ours, representing other children with this disease. These foundations came together to organize and fund one of our major strategic goals for this year.  On November 11-12, 48 participants from around the world, representing the best from science, industry, and the NIH came together in Bethesda, Maryland to discuss new approaches toward developing translational research for late infantile NCL (which type Nicholas has) and infantile batten disease. The conference was a huge success as this was the first time this group has come together in a discussion.   We are encouraged by the many new collaborations that may emerge from these efforts.  We will continue pursing efforts to improve ways of transforming science into cures.
We had many successful fundraisers this past year. The Mom's club of Bedford had completed the 2nd OPTN Easter Egg Hunt at the McKelvie Middle school in April. We had a very successful Fore! Nicholas golf Tournament in June at the Stonebridge Country Club, followed by the fall festival at Russell's Garden Center and our 2nd annual outdoor Halloween movie night, altogether raising roughly $60,000 so far this year. Still to come is the Bedford High School Concert for Nicholas December 11th 7 -11pm.
Nicholas was on a Challenger baseball team. He loved every minute hitting the ball, hearing everyone yell "go Nicholas" and then running the bases with his Dad, brother William and Shane dog by his side. Nicholas and his team were invited to participate in the CVS Caremark "All Kids Can" Baseball Camp with the Boston Red Sox at Fenway Park. He and his brother William were lucky to take batting practice at home plate with Red Sox batting Coach Dave Magadan. They met pitching ace Clay Buchholz and Wally the Green Monster and ate lunch in the Red Sox dugout. That was a day to remember!
We spent the 4th of July in Vermont and enjoyed swimming and cooking marsh mellows on a stick over a camp fire. Nicholas had summer school a few weeks during the summer. On the weekends we took a visit to Story Land and Santa Village in North Conway. Nicholas loves that roller coaster riding 4 straight times! We floated down the lazy river at water country and dug in the sand at the beach in Rye NH. Nicholas was noticeably declining each month as this monster disease progressed through his little body. We were not going to let it slow us participating in activities that Nicholas enjoyed!
In August we were invited to be the first participate in the gene therapy trial at Cornell, but only given a two week notice. We made arrangements quickly, packed our bags and we were off to NYC for three weeks which changed our lives forever. Nicholas had brain surgery on August 24 which went very smoothly. It was an emotional roller coaster going through this event but I am thankful we were given such a rare opportunity.  Time will tell if this gene therapy will stop or slow the progression of his disease. It took him a month to get his strength back but today he is doing well. I currently do not see much further decline, but he is not getting better. He still has seizures and remains blind.  His speech varies daily between 1 to 3 word sentences.  We just take one day at a time and feel it is a blessing we were given a little more time with our son. 
In the past week we rode the Polar Express train to the "North Pole" for the third year in a row.  I could not help to become choked up when singing Christmas carols. 
Our promise to Nicholas has not changed, which is to find a cure. There is not a day that goes by that I am not fundraising as I have come to live it daily and dream about it at night.   In the last two years we have been touched by many new friends who have opened their arms to us.  We did not plan to have a child with special needs (who does?); but this is the amazing life that we have been given.  After I picked myself up in the last year, stopped feeling sorry for myself and looked at what OPTN has accomplished, I can feel proud of the charity our family and friends have built for Nicholas and all children with Batten disease.  I am proud to be part of making a huge leap in moving this disease toward a cure.
This disease is curable given enough money for research. The scientists are working hard but they need money to fund this crucial work.  I am doing what any mom would do for their child and I have promised him that in my life time there will be a cure for Batten disease.
Thank you for your donations, volunteering efforts, love and support in the last year. Our foundation is making an enormous contribution to curing this disease, but only because of your donations and hard work.  Please take pride in these accomplishments as you have made a difference for our son Nicholas and for all Batten's children.  Please continue to help Nicholas in his uphill battle and continue to give hope to all these wonderful children who deserve a chance.  Remember, the cure for this disease will light the way for many others!
Live for today.  Hope the New Year brings happiness in your heart and peace in your soul.
Love,
Heather and Chris Dainiak