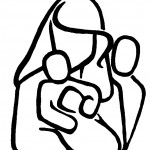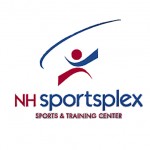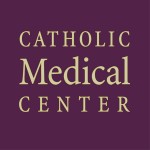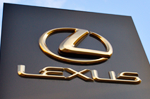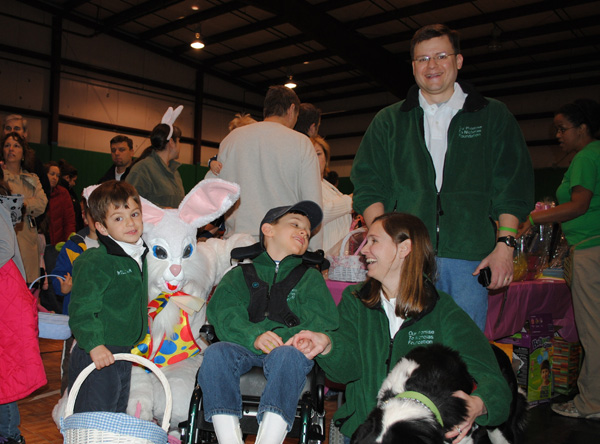 SPONSORS AND ENTERTAINMENT ANNOUNCED FOR
MOMS CLUB OF BEDFORD FOURTH ANNUAL EASTER EGG HUNT
NH Sportsplex, IRA Lexus and Catholic Medical Center to Sponsor
Charitable Event on March 31 to Benefit the Our Promise to Nicholas Foundation
March, 2012 — Bedford, NH —
The fourth annual MOMS Club of Bedford Easter Egg Hunt is scheduled for Saturday, March 31, 2012, from 9 to 11 am at the NH Sportsplex in Bedford.  This popular family event benefits the Our Promise To Nicholas (OPTN) Foundation, dedicated to finding a cure for Batten Disease, a currently fatal neurodegenerative disease afflicting several area children including eight-year-old Bedford resident Nicholas Dainiak.
The platinum sponsor of the event this year is the host venue,
NH Sportsplex
, an indoor sports facility which offers 130,000 of playing surface for sports leagues and activities for children and adults including soccer, field hockey, basketball and flag football.
"It was not too long ago that Nicholas was running on our turf with our Lil Kickers soccer program, and year over year we are saddened to see the effects that Batten has had on him, " said Michael Benton, owner of the NH Sportsplex.  " NH Sportsplex is proud to sponsor this year's egg hunt in Nicholas' honor and we encourage all of our players and community partners come to the event to help him fight this terrible disease."
Corporate sponsors for the egg hunt are IRA Lexus,which is opening its dealership later this Spring on the site formally occupied by C.R. Sparks Restaurant, and Catholic Medical Center, which has several treatment facilities in Bedford including the CMC Family Health and Wellness Center on Route 101 and the CMC Urgent Care facility now open in the Washington Place complex off of South River Road.
"As an organization, we take extreme pride in extending our resources to a worthwhile cause such as this," noted Laura Bloom, the Director of Service at IRA Lexus. "It is our honor to help out our local community and it is something that is at the core of our company values. We are humbled knowing our support may forge a vital step in fulfilling the pledge of Our Promise to Nicholas Foundation."
"Part of the mission of Catholic Medical Center is to provide health, healing and hope to those in need throughout the greater Manchester community.  We are glad to support the MOMS Club of Bedford and the Our Promise to Nicholas Foundation in their efforts to fund research towards a cure for Batten, and to help provide hope to Nicholas and so many other children and families affected by the disease," said Morgan Smith, Director of Marketing and Corporate Communications at Catholic Medical Center.
The egg hunt will take place promptly at 10 am, when children can hunt for eggs filled mostly with candy and stickers plus a few "golden eggs" filled with special prize tickets provided by the NH Sportsplex, Ira Lexus and other local businesses.  Entertainment will include 
Kricky the Clown
 who will be making balloon hats and animals, a performance by the 
Sunshine Generation
, demos by the NH Sportsplex and Bedford Martial Arts School, and appearances by the 
Easter Bunny
 and 
Manchester Monarchs mascot Max
.  Face painting and air tattoos will also be available to children.  Guests can also purchase bake sale items as well as raffle tickets for themed Easter baskets and items including tickets to the Manchester Monarchs, Fisher Cats and Boston Celtics, theatre tickets, Amy Conley Music Together classes, a birthday party at My Gym Children's Fitness Center and much more.  The NH Sportsplex is located at 68 Technology Drive in Bedford.  Tickets to the egg hunt are $5 per person with a family cap of $20 and may be purchased in cash or check at the door.
Local partners for the egg hunt include
Laconia Savings Bank
,
Bedford Martial Arts Studio
,
Moms Clean Air Force NH
,
My Gym Children's Fitness Center
,
Nini Bambini, Supporting Strategies
, and
The Meat House
.  Many partners will have booths set up at the event, and Ira Lexus will also be showcasing several new cars.
Our Promise to Nicholas Foundation
Our Promise to Nicholas Foundation was founded in 2009 after Nicholas Dainiak was diagnosed with Batten Disease, a rare and currently incurable genetic disorder that affects an estimated two to four in every 100,000 children born in the United States.  At that time, his parents, Chris and Heather, made a promise to Nicholas that they would do everything in their power to find a cure for this brutal and debilitating disease that will rob him of his childhood and take his life.  In searching for a cure, the Foundation's primary focus has been to fund research for Batten Disease that may also shed light on cures for more common diseases such as Parkinson's and Alzheimer's.  For more information on Nicholas' journey, OPTN-funded research initiatives, Batten Disease or to make a direct donation, visit the OPTN Foundation website at
www.ourpromisetonicholas.com
.
The
MOMS Club of Bedford, NH,
is a chapter of the non-profit
International MOMS
Club
and offers a wide range of activities including monthly meetings, park outings, playgroups, and moms' nights out. The chapter is also committed to service projects within the community. Interested Bedford mothers can visit
https://www.momsclub.org/
for more information or to join.
Press contacts:
Beth Tamulevich, MOMS Club of Bedford, cell 603-714-9849