EASTER EGG HUNT INFORMATION! ​
MARCH 23, 9-11AM, NH SPORTSPLEX, BEDFORD, NH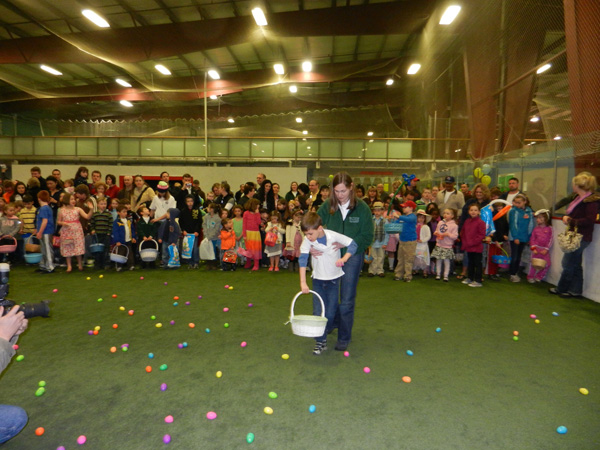 JOHN TANNER
All of us at the Our Promise to Nicholas Foundation are deeply saddened to learn of the untimely death of a beloved friend and supporter John Tanner during the New York City Half-Marathon on March 17, 2013 at the age of 47.  John had been a long time competitive runner who devoted all of his races over the past 5 years to raising awareness about Nicholas and Batten disease.  He always wore a shirt and wrist band supporting Nicholas while competing.  He was a valued and special employee of Russell's Garden Center in Wayland, MA, where he worked for the  past 6 years. He always treated people with kindness and respect and he had love in his heart that was felt by all who met him.  John met a young Nicholas Dainiak during the early stages of Batten disease.  Nicholas enjoyed John's company and was thrilled to wear medals from John's races, even one from the 113th Boston Marathon, which he gave to Nicholas. Nicholas considered John to be a superhero. John was a hero to all of us at OPTN and will be greatly missed.
Chris and Heather